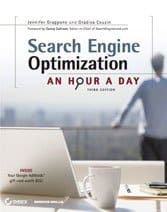 Search Engine Optimization: An Hour a Day
SEO: An Hour a Day includes a three month SEO plan we call Your SEO Plan, with an SEO task assignment for each day. By the end of the three month plan, SEO will be a part of your daily habits and you'll be well on your way to becoming the in-house SEO expert.
---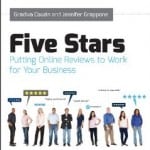 Five Stars: Putting Online Reviews to Work for Your Business
Everyone now understands the importance of online reviews on sites such as Yelp. This unique book helps you influence the process and leverage the results to increase sales and revenue. Five Stars is the perfect guide to a timely and crucial marketing tactic for today's savvy small business owners and marketers.